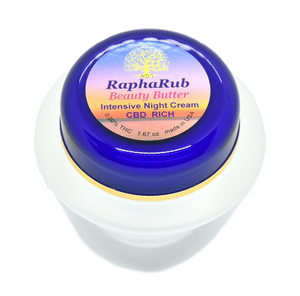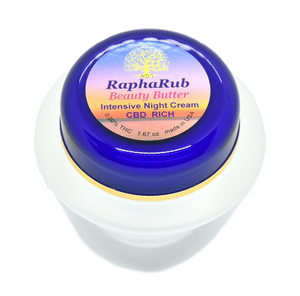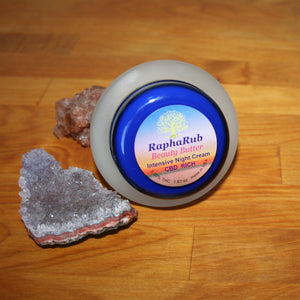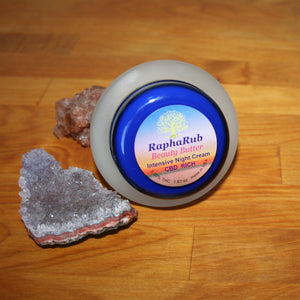 On Sale
RaphaRub Intensive Night Cream
Luxurious deep penetrating experience works while you sleep. Nourishing CBD formulation packed with added benefits of aloe, argan, jojoba, sweet almond, grapeseed, mango, shea, coconut, cocoa butters/oils. 
Love the experience; be amazed at the results.

The FDA won't allow us to say it cures wrinkles, but we can say it helps tighten skin, may reduce discoloration, and is wonderful for crepe skin.  Sold by many estheticians who say their only complaint is that it doesn't cost $200 so their clients don't believe it works!  But they admit, It's the best they've used.  Spreads easily; apply in the evening, absorbs while you sleep.