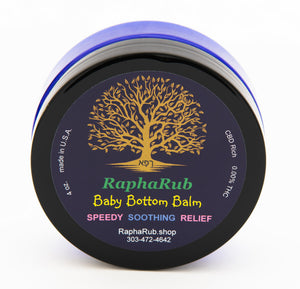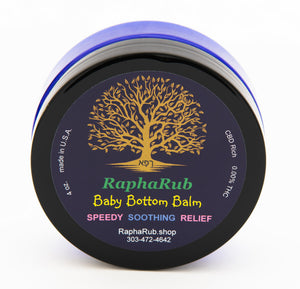 On Sale
Rapha Baby Bottom Balm
Soothing relief for little ones. 
Speedy, soothing relief from diaper rash and skin irritations.  Safe, pure, 0.00% THC.  An organic blend of rich shea butter and 100% pure, cold-pressed CBD.  Ideal as a diaper rash preventative, excellent for adults, as well.
We've heard from those that have used it, that by applying it preventatively on babies once every three days, Rapha Baby Bottom Balm can eliminate diaper rash from ever occurring. Also, we've heard that even severe diaper rash has vanished in just hours - typically before the next diaper change.