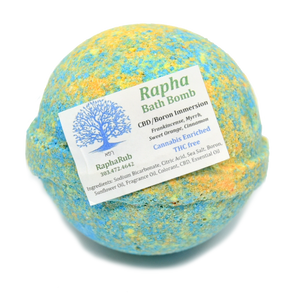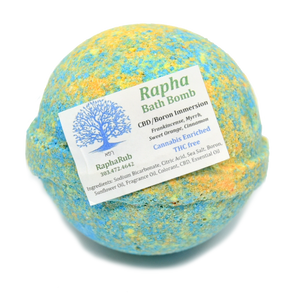 On Sale
Rapha CBD Bath Bomb
Large bath bombs infused with cannabis, boron, dead sea salts, Epsom salt, shea, coconut, citric acid, baking soda.  
We use dead sea salts which have 21 minerals to help promote health.  The boron (20 Mule Team Borax that Grandma used) is one of the most effective detoxifiers available (also proven to significantly help with arthritis).
Your skin is your largest and most sensitive organ. A warm bath opens your pores, the boron extracts toxins, and the CBD enters the opened pores for a completely rejuvenating experience. 

1 bomb typically lasts for 3 baths.