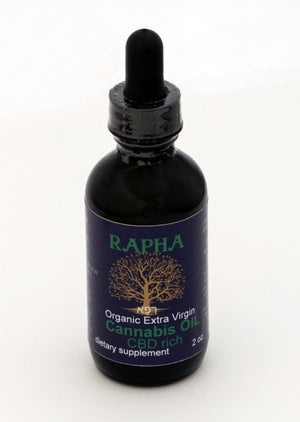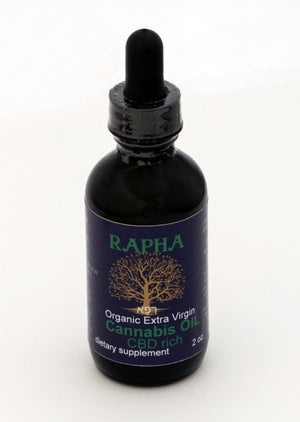 On Sale
Organic Extra Virgin Cannabis Oil - Rapha 100% Pure CBD Oil
Rapha 100% CBD Oil - Full Spectrum, Cold-Pressed, Extra Virgin Cannabis Oil
Full-Spectrum CBD Oil
Pure – only one ingredient
Extracted from mature stalks and stems
Non-GMO and pesticide-free
Simple Dosing
0.00% THC (certified by third-party lab analysis) 

Our CBD oil is not processed with ethanol, CO2 or other substances. Many CBD oils are diluted or include carriers and additives. Often referred to as tinctures, these products are, by definition, diluted with alcohol or other liquids down to 20% potency.

Rapha 100% CBD oil is pure, extra virgin cannabis oil. Cold-pressed and made from the highest-quality hemp plants. Full spectrum means it's made with the whole plant, and contains the highest level of antioxidants to support your health. 
Rapha CBD oil is the only full-spectrum CBD oil we know of that has been demonstrated to have 0.0% THC. (See the third-party analysis results here.) The purity of our product derives from the high-quality cannabis plants that are used to make Rapha CBD oil. 
CBD can legally be labeled "THC-free" even if it contains up to 0.3% THC. Many products contain 0.2-0.3% THC while claiming to be THC-free. We have our products tested regularly by a third party lab to ensure the highest quality and 0.0% THC.